This great article was generously shared by Mary Aspen Richardson. Thanks, Mary!

Boston, the capital of Massachusetts, is this metropolitan area's cultural and economic center. For years it has been an attractive destination for tourists and newcomers from different parts of the world. Good life quality, highly-rated education, and job opportunities are only some of the reasons that make Boston the sixth most populous city in the U.S.
If you and your family have moved to Boston recently, you need time to adjust and make the new city feel like home. Your kids certainly need some entertainment, and you're the lucky ones to come to Boston in the fall. Here is our list of bucket list activities for families you should not miss in Boston in the fall.
1. Go Apple Picking
There is no place where the beginning of fall is present more than in an orchard. And if you are in Boston, you know that the apple picking season is on its way. Take your family to one of the great Boston orchards and have a fantastic time collecting your apples. Then, take them home and try your kids' favorite recipes with juicy ripe apples. Most orchards that allow you to pick your own apples also have many fun activities that your children will adore.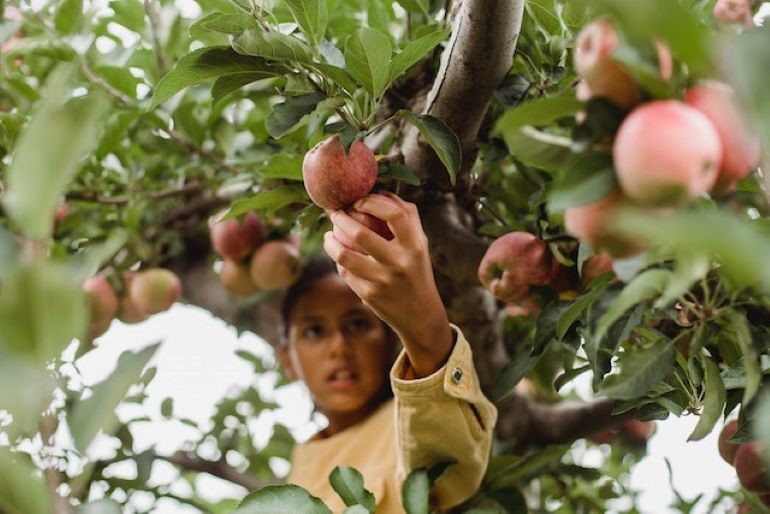 Let the whole family have some fun
2. Visit Boston Children's Museum
Boston Children's Museum is an ideal place where your kids can both have fun and learn something new. Your kids will enjoy exploring the various exhibits focusing on culture, science, arts, and many other topics. Since this museum is constructed mainly for children, it contains appropriate and engaging child-friendly content. The three-story building offers interactive attractions: A huge climbing construction will take kids from one level to another. They can work with real tools, fly a plane, operate cranes, or drive a truck. An enjoyable experience indeed, so they'll want to come back.
3. Don't Miss the Playgrounds
There is no better place for the whole family to have some everyday relaxing and fun time than a children's playground. Parents can enjoy the nice fall weather and small talk with their friends while children enjoy the fresh air running, climbing, and playing. Moreover, since winter and low temperatures are coming, you'll want to use every moment to savor the nice weather and play outside with your family.
Luckily, Boston and its surrounding areas have numerous playgrounds with all the necessary props- from slides, swings, and seesaws to climbing structures, sand, and of course, sprinklers. And the most important thing is parents do not have to worry about the safety of the youngest family members. Many playgrounds have rubber flooring and parts specially made for the safe playing of the little ones.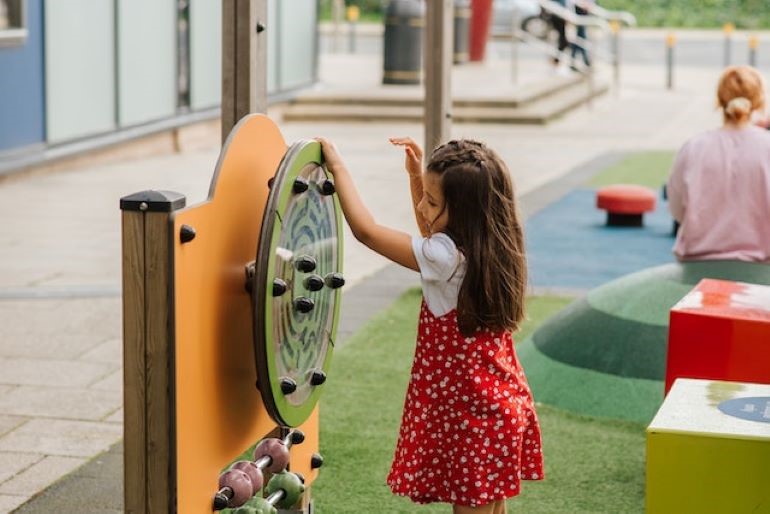 Kids love physical activity
4. Take a tour of the Boston Zoo
A day at the zoo has something for everyone. Franklin Park Zoo in Boston has a great variety of animals, from lions, elephants, and giraffes, to the more exotic animals you or your kids may never have seen before. It is one of the oldest zoos ever opened in the U.S.
The zoo is also an excellent place to organize birthday parties or other family celebrations. With a massive playground within its gates, Franklin Park Zoo is a place where the whole family can get a full day's excitement.
5. Enjoy and play at the Sunflower Field
Sunflower Field at Hanson's Farm in Framingham is a popular and exciting place on a bucket list of family activities in the fall season. You can enjoy the beauty of nature hidden among the sunflowers. What's more, you and your family can take part in finding the way out of the funny yet challenging maze. And, if you liked the maze adventure at the Sunflower Field (open August-September), you can try similar attractions in other areas near Boston.
In addition to pick-your-own apples, Hanson's Farm also offers the famous Corn Maze and Hayride (September – November).
6. Amazing outdoors in the Boston Public Garden
Boston is a city that has amazing outdoor settings. In fact, they are so wonderful that you might soon start making a budget for moving to Massachusetts if you aren't already living here. And if you are already making a list of expenses to plan for, then you can add a one-day tour of the Boston Public Garden to it, even though all you might have to spend money on will be public transport.
Even if you are on a short visit to the capital city, don't miss the chance to spend some time in the beautiful Boston Public Garden. This is the place where the city's residents find their getaway daily. On the Boston Public Garden territory, you will find the best-preserved and oldest parks in the whole city of Boston. You can sit and relax or take a walk along the vast green space. And, your kids can roam around and explore this unique public garden.
7. It's always a good time for a picnic
This can be a significant activity for the families who have come to live in a big city from a smaller place. Kids that are used to playing in nature and enjoying outdoor activities can feel trapped in the concrete chaos of traffic and crowd. Having a picnic in one of the green spaces in Boston will allow them to enjoy their beloved nature even in the big city environment. And if you are more of a camping-trip family, you can easily find the excellent campgrounds near Boston that are especially created to be kid-friendly.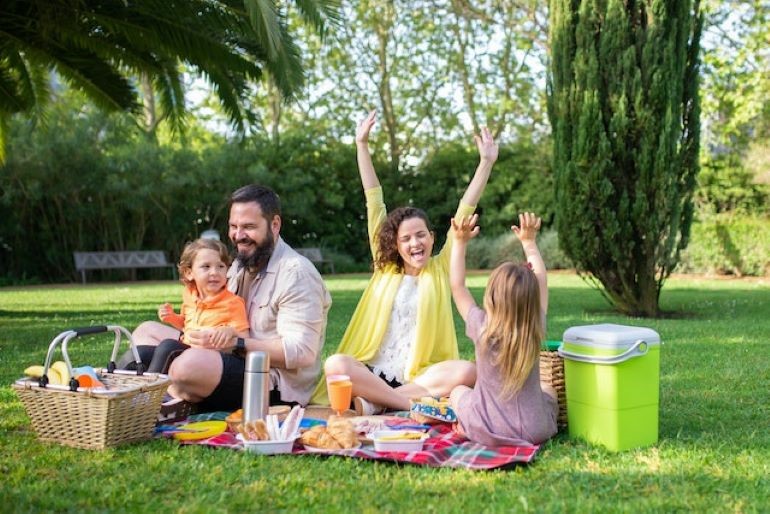 8. Don't miss the Halloween happenings
Finally, we cannot finish off the Boston fall bucket list activities for families without at least several Halloween events. Fall Pumpkin Float at Frog Pond, numerous festivals, and children-focused activities will be an excellent way to spend another nice family day in Boston.